DC Building Group is a leading general contracting
firm founded by UNLV graduate Shawn Danoski. Since 2001, the company has completed hundreds of local projects, serving numerous sectors in the community: office, medical, industrial, hospitality, retail, restaurant, religious, non-profit, aviation, education, and public works.
Mission:
To provide
opportunities and
enhance the lives
of our team and
the communities
we serve.
Comprised of a diverse group of leaders and professionals, the team at DC Building Group possesses specialized knowledge of the dynamic construction landscape on The Las Vegas Strip and commercial shopping center development. DC Building Group also has solid out-of-state construction experience with large national retail and restaurant brands. DC Building Group is currently licensed in eight states across the country with a focus on the Western USA.
DC Building Group has become one of the largest, locally owned general contracting firms in Las Vegas with a mission to provide opportunities and enhance the lives of its team and the communities in which it does business by being the most respected builder in each of its core markets. DCBG has conducted business with the highest degree of professionalism and integrity with a deep seeded commitment to quality and customer satisfaction.
The company offers personal service in an honest and open environment, resulting in more than just enhancing its clients bottom line. DCBG builds high quality projects while continually implementing the most cost effective and efficient practices. It tailors its services to meet the clients needs with a results-driven approach.
Do You Have A Construction Project We Can Help With?
Shawn Danoski
Chief Executive Officer

Mr. Danoski is CEO of DC Building Group.
As the founding principal and owner of DC
Building Group, Shawn directs the company's strategic planning and business development. His role includes overseeing all facets of the company as well as core planning, tracking and development. Creating a hard working team with exceptional skills and expertise is an area in which Danoski truly excels. Shawn has over 20 years of experience in the construction industry, performing extensive work in the commercial and industrial markets prior to founding the company in 2001.
Gary Siroky
Chief Operating Officer

Mr. Siroky is Chief Operating Officer and
leads DC Building Group's business operations, strategic planning and implementation. Gary has over 28 years of experience in operational management, accounting, finance, estimating, project procurement, budgeting, reporting, employee development, and client relations. His depth of knowledge in construction, architecture and engineering combined with his geographic knowledge of the Southwestern US will further serve DCBG's success. He has served in multiple roles throughout his career in all areas of project and corporate operations.
Patti Meeker
Controller, CPA, CCIFP
Ms. Meeker is Controller, CPA CCIFP, and
a sitting member of the executive leadership team for DC Building Group. As the Controller, Patti is responsible for the financial leadership of the firm and management of the accounting department, including insurance, bonding and legal negotiations. After spending 10 years in public accounting, she now focuses on leading the finances of building companies. She has over 20 years experience in the construction industry.
Jim Slack
Director of Client Services
Mr. Slack is the Director of Client
Services for DC Building Group. Jim's
primary focus will be on client development and retention for DCBG. He generates and maintains client relationships via various activities from networking functions to commercial real estate events. Jim facilitates and organizes industry programs for many local real estate organizations and is an active member of NAIOP, DLI, SIOR, CCIM and CREW. Jim has a dozen years of experience with corporate representation, account management and client communications.
Brenden Graves
Director of Client Services
Mr. Graves is Director of Client
Services for DC Building Group.
Brenden's primary focus will be on business development and opportunity research. Brenden will foster client engagement by hosting meetings with key industry leaders and positioning DCBG as a partner in the land and development process. He is involved with many commercial real estate organizations, community causes and is an active member of NAIOP, DLI, CCIM, SIOR, BOMA, IREM, and CREW. Brenden served in the Marine Corps and possesses over 8 years of experience with corporate representation, account management and CRE technology.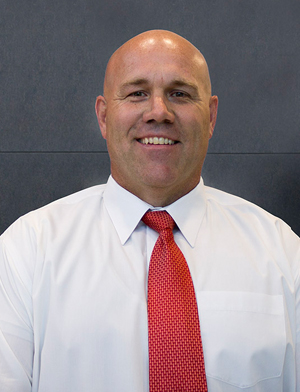 KC Mitchell
Director Field Operations
Mr. Mitchell is Director of Field
Operations for DC Building Group. As Director of Field Operations, KC oversees all phases of the construction process including pre-planning, commencement, course of construction, and close-out. He directly manages the DC Building Group field staff ensuring DC Building Group delivers on all expectations and commitments. He promotes the highest standards of safety, quality, and performance on all DC Building Group projects. KC provides over 26 years of experience in commercial and residential construction to DC Building Group.